The Hugh Lane is pleased to present this exhibition of paintings and prints by Michael Kane, 20 October 2016 – 15 January 2017.
Over the past five decades Michael Kane has explored Dublin City observing and investigating the urban landscape. This familiarity inspired Kane's imagination and yielded up powerful images which are captured in his paintings, drawings and woodcuts. This exhibition presents new work alongside a selection of seminal masterpieces – a survey of a long and committed career as an artist.
The exhibition title is taken from Ulysses by James Joyce, in which Stephen Dedalus ponders the 'ineluctable modality of the visible' – 'thought through my eyes'. The city continues to be Kane's underlying motif inspired by the everyday movements of its inhabitants: the workers, the poets, and the artists.
In the work of Michael Kane one can also see a masterful amalgam of the classical and the contemporary. For example his woodcut series Agamemnon Felled sees the Greek tragedy played out in biting, sometimes comical, contemporary imagery.
The exhibition is accompanied by an illustrated catalogue with essays by Michael Dempsey, Elizabeth Hatz and Róisín Kennedy.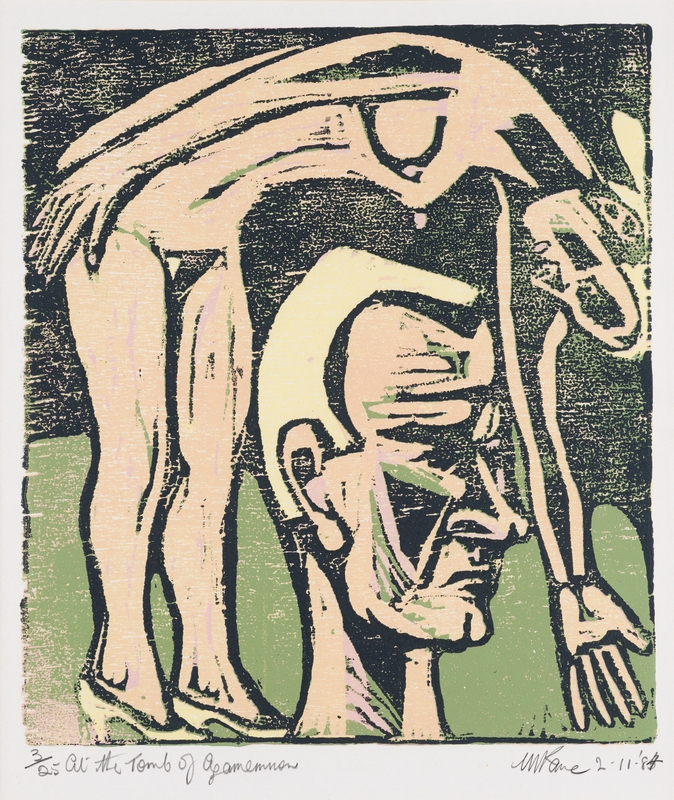 Michael Kane, At the Tomb of Agamemnon from the Agamemnon Felled Series, 1984. © Michael Kane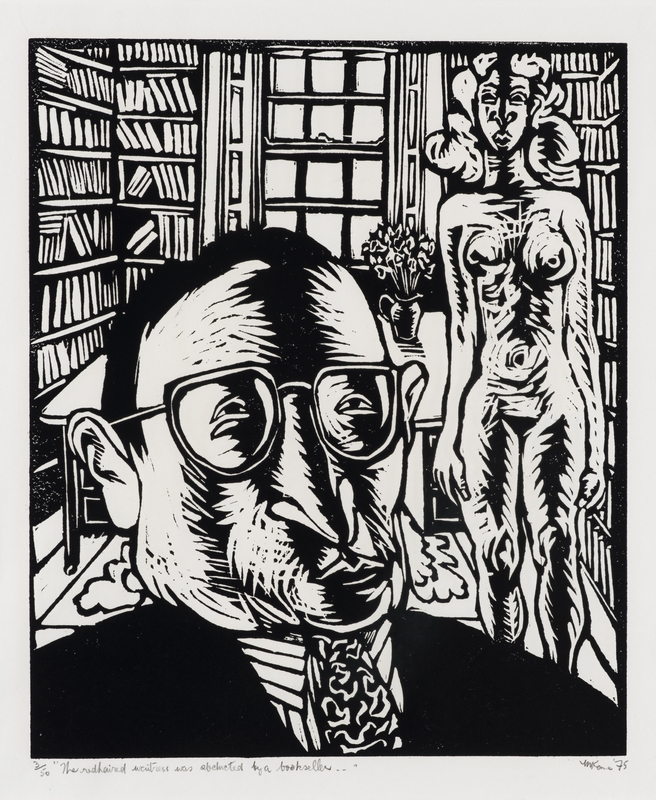 Michael Kane, The red haired waitress abducted by the bookseller, 1975. © Michael Kane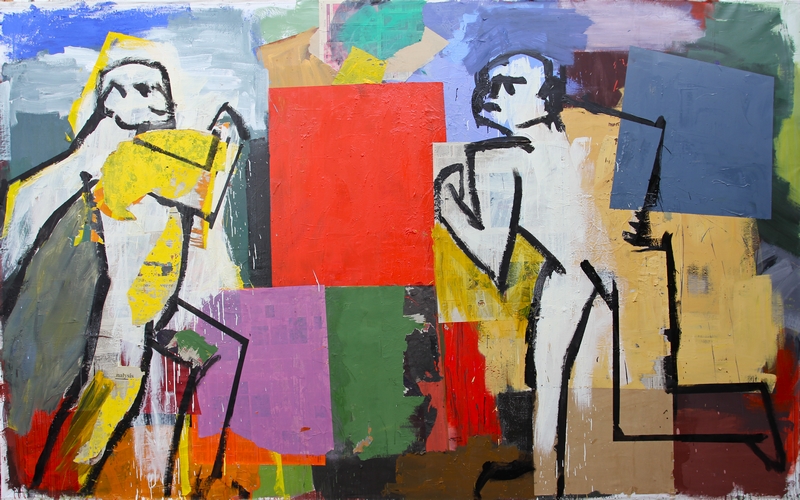 Michael Kane, Joggers, 2016. © Michael Kane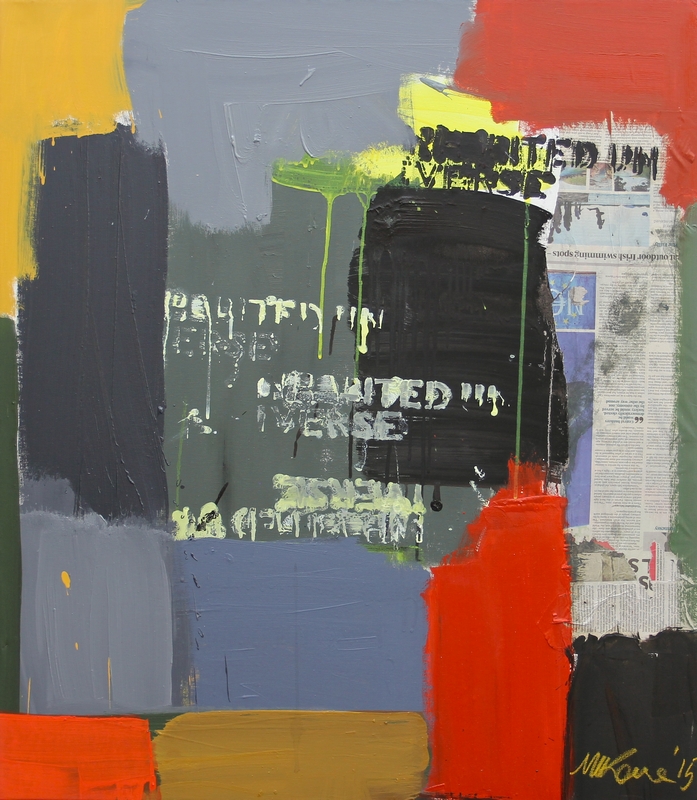 Michael Kane, Wall, 2016. © Michael Kane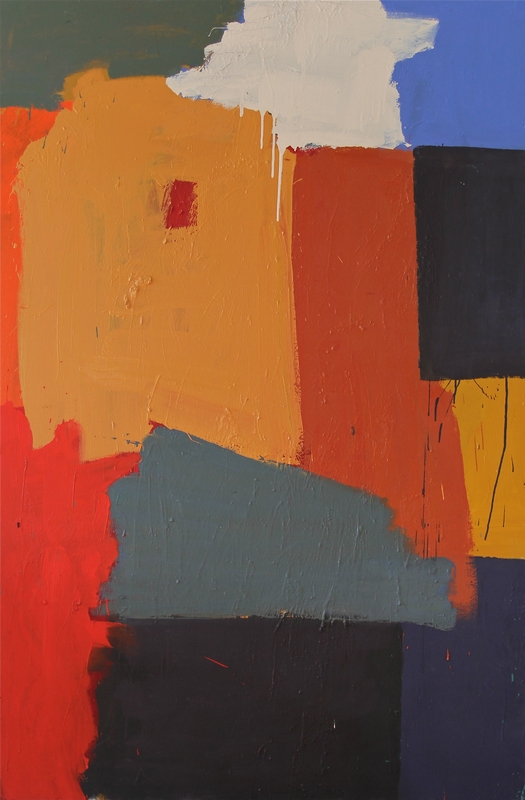 Michael Kane, Gable, 2014. © Michael Kane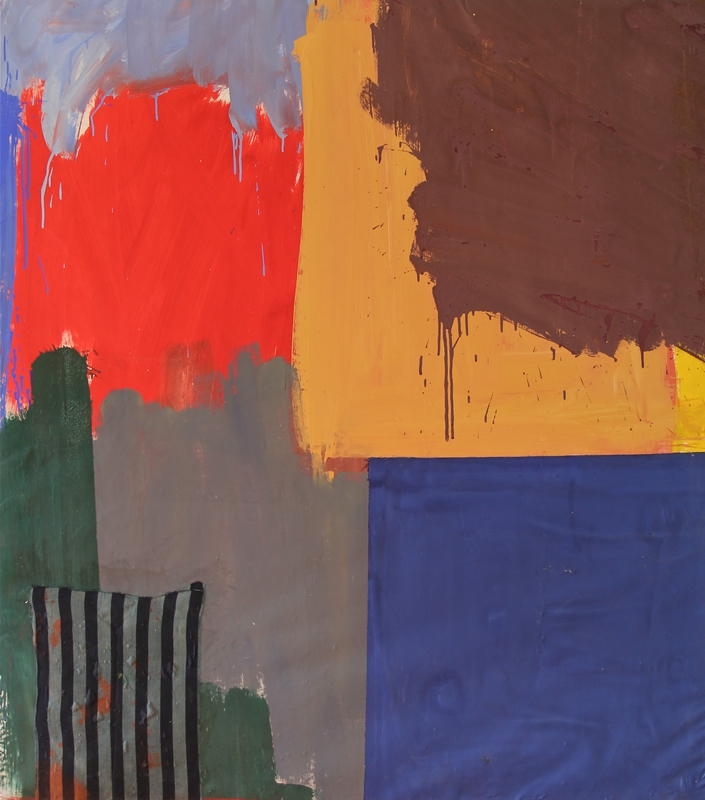 Michael Kane, Blue Hoarding, 2013.  © Michael Kane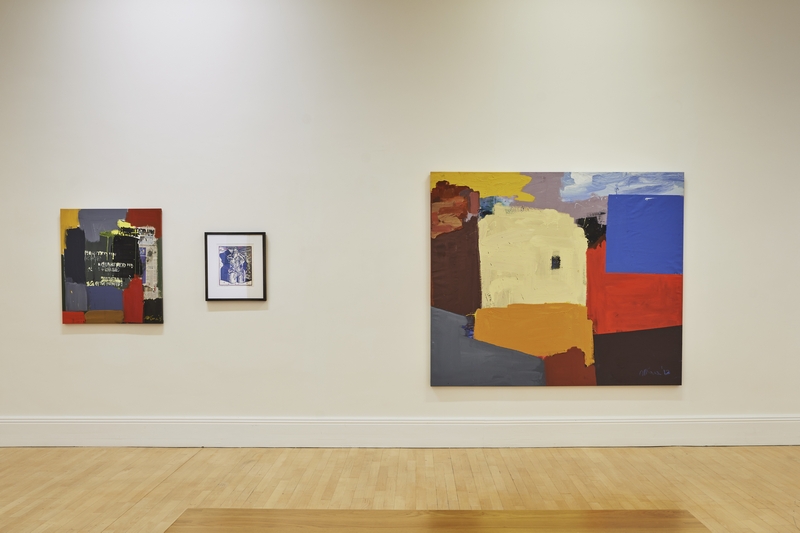 Michael Kane: …Modality of the Visible installation view, 2016. Images by Ros Kavanagh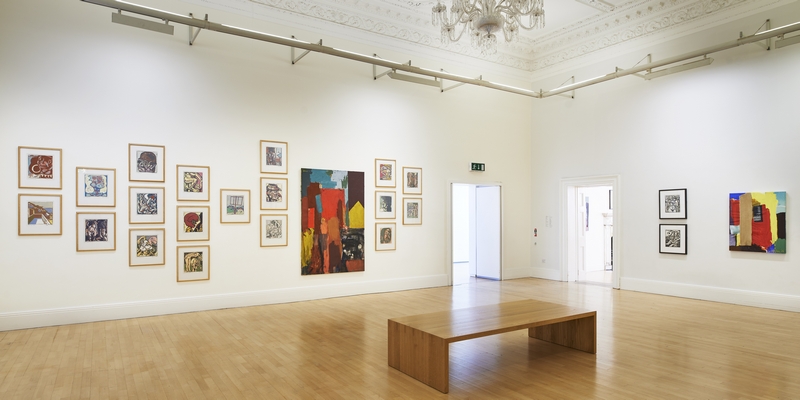 Michael Kane: …Modality of the Visible installation view, 2016. Images by Ros Kavanagh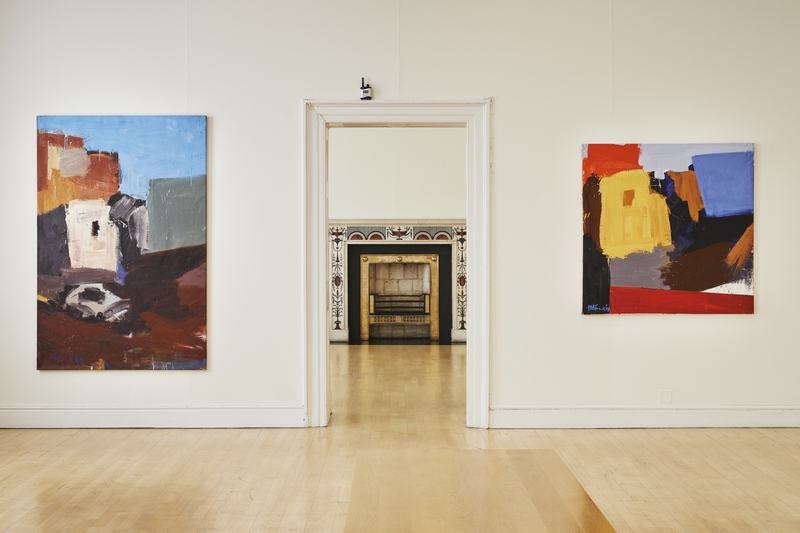 Michael Kane: …Modality of the Visible installation view, 2016. Images by Ros Kavanagh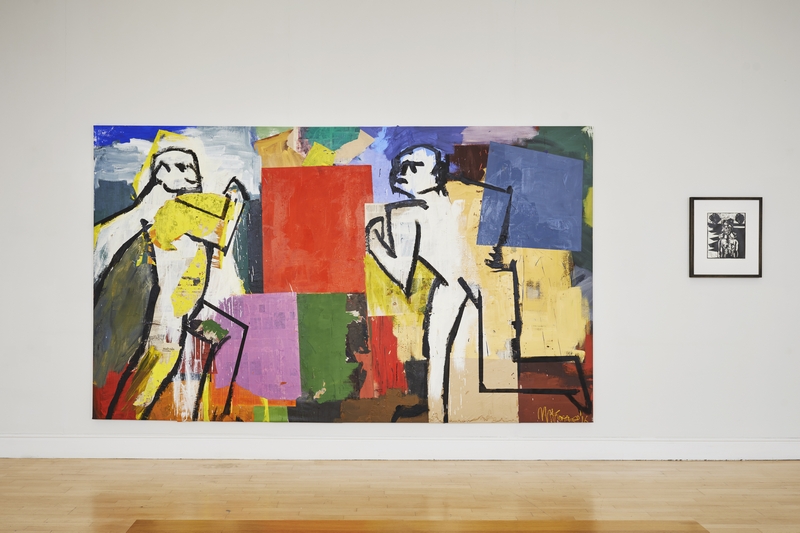 Michael Kane: …Modality of the Visible installation view, 2016. Images by Ros Kavanagh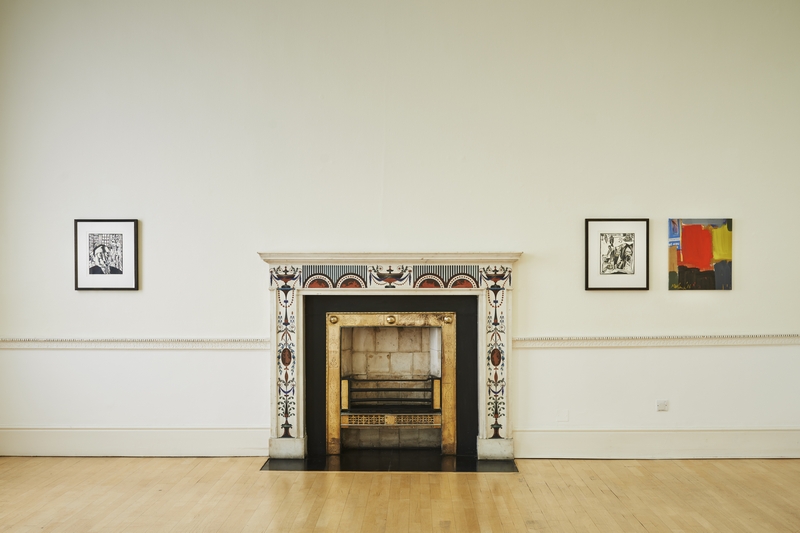 Michael Kane: …Modality of the Visible installation view, 2016. Images by Ros Kavanagh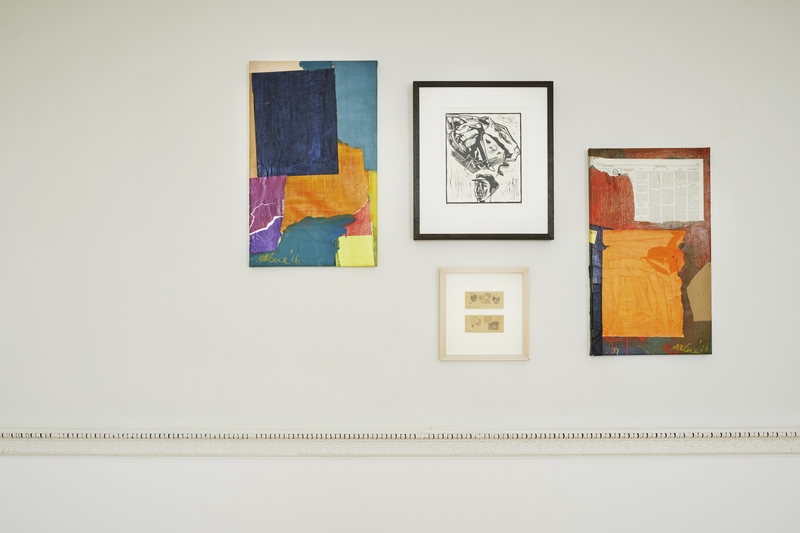 Michael Kane: …Modality of the Visible installation view, 2016. Images by Ros Kavanagh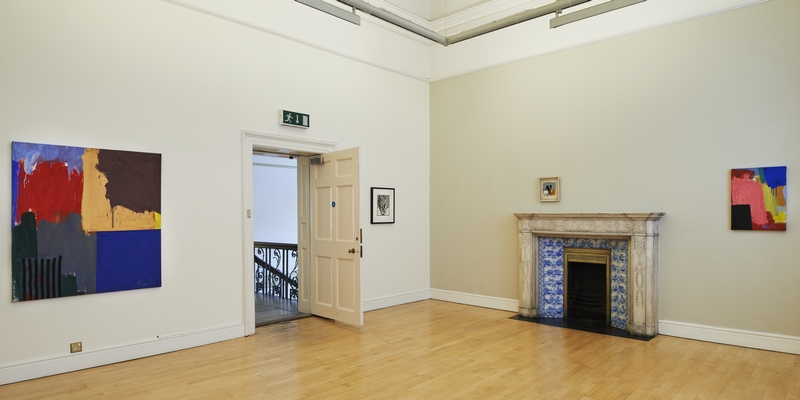 Michael Kane: …Modality of the Visible installation view, 2016. Images by Ros Kavanagh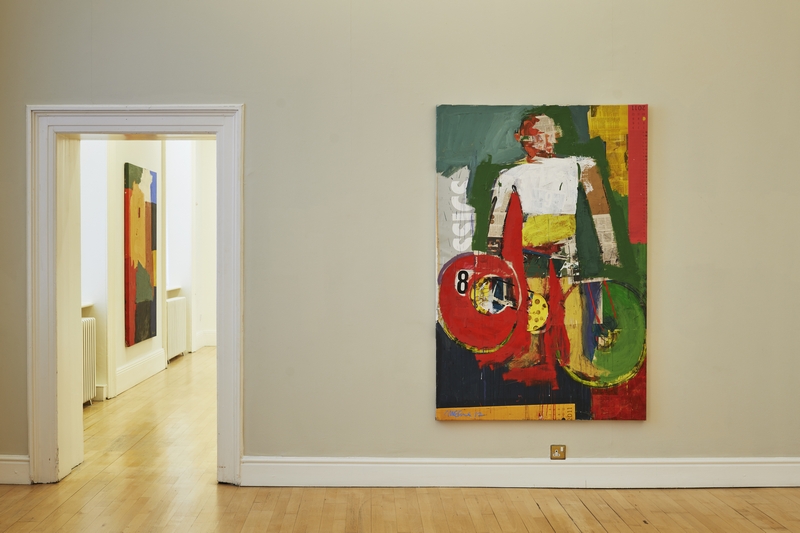 Michael Kane: …Modality of the Visible installation view, 2016. Images by Ros Kavanagh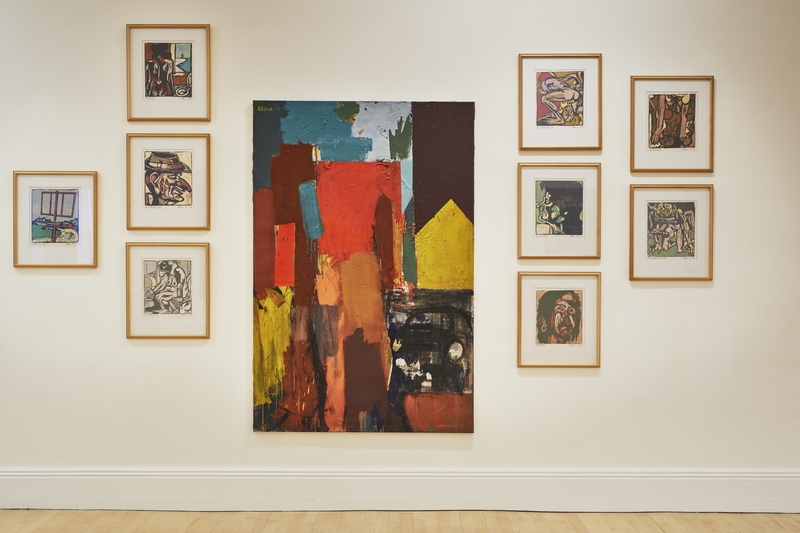 Michael Kane: …Modality of the Visible installation view, 2016. Images by Ros Kavanagh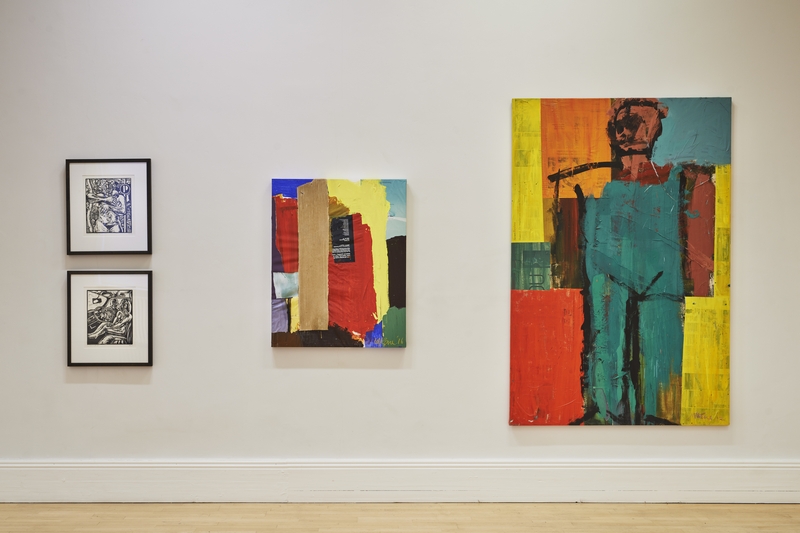 Michael Kane: …Modality of the Visible installation view, 2016. Images by Ros Kavanagh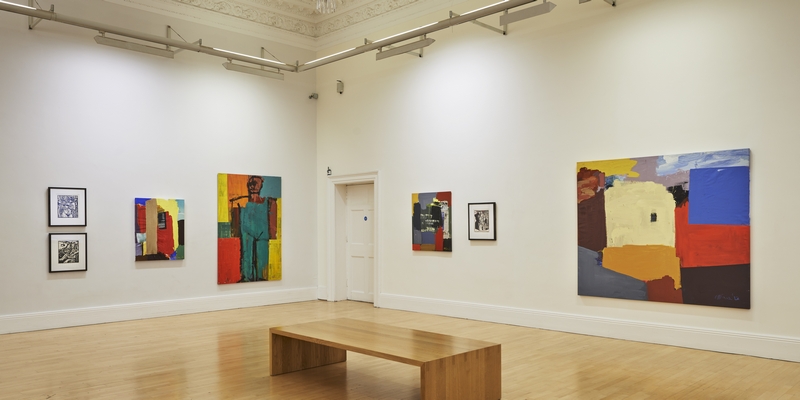 Michael Kane: …Modality of the Visible installation view, 2016. Images by Ros Kavanagh