Experience Eva Gonzalès like never before. Hugh Lane Gallery, in partnership with The National Gallery, London, is delighted to present the exhibition Eva Gonzalès is what Dublin needs. Although best known for her
magnificent portrait painted by Édouard Manet in 1870, which features in the exhibition, Eva Gonzalès is what Dublin needs removes Gonzalès from Manet's shadow and shines a light on the extraordinary talent of this artist.
The exhibition is the first exhibition of Eva Gonzalès's work in Ireland. Her paintings and pastels were admired by her contemporaries, and she regularly exhibited in the Paris Salon. The exhibition provides a window into Manet and Gonzalès's lifelong artistic dialogue, delving into the complex mixture of mentorship, admiration, and emulation that underpinned their friendship.
Eva Gonzalès is what Dublin needs presents a fresh perspective on women artists and their art education in 19th century Paris and beyond, including Sarah Cecilia Harrison, Berthe Morisot and Milly Childers. It also explores broader constructions of gender, status and talent. Self-portraits by Elisabeth Vigée Le Brun and Angelica Kauffmann, are brought together with portraitsof women artists painted by their male contemporaries.
Sir Hugh Lane's Role

Sir Hugh Lane purchased Manet's portrait of Eva Gonzalès in
1906 for the Gallery of Modern Art for Dublin and the exhibition
tells the story of the painting's reception in Ireland in the early
20th century. It aroused considerable excitement in art circles
with the incorrigible Irish writer George Moore declaring,
"Mademoiselle Gonzalès is what Dublin needs."

The exhibition is organised by Hugh Lane Gallery and The National Gallery, London. It celebrates the collegiality and renewed spirit of co-operation between the two institutions following the new the Sir Hugh Lane Bequest Partnership Agreement in 2021. An accompanying catalogue was published by National Gallery Global and distributed by Yale University Press.

Notes

The Sir Hugh Lane Bequest
In 2021, a new partnership was agreed between the National Gallery, London and the Hugh Lane Gallery, Dublin regarding the 39 paintings in the Sir Hugh Lane Bequest, which allows the public in both the UK and Ireland to continue enjoying these works on a regular basis.

In moving on from previous agreements made during the past 50 years, the two galleries are now committed to working in partnership regarding the care and display of these paintings in a spirit of collegiality. As part of the new 10-year partnership, the sharing and rotating of paintings will continue – however there will now be 10 paintings rotating in two groups of five, for five years in each location. Two works will remain in London. In the spirit of partnership, the works will now all be labelled 'Sir Hugh Lane Bequest, 1917, The National Gallery, London.

In partnership with the Hugh Lane Gallery, Dublin.'See Press page for Sir Hugh Lane Bequest Agreement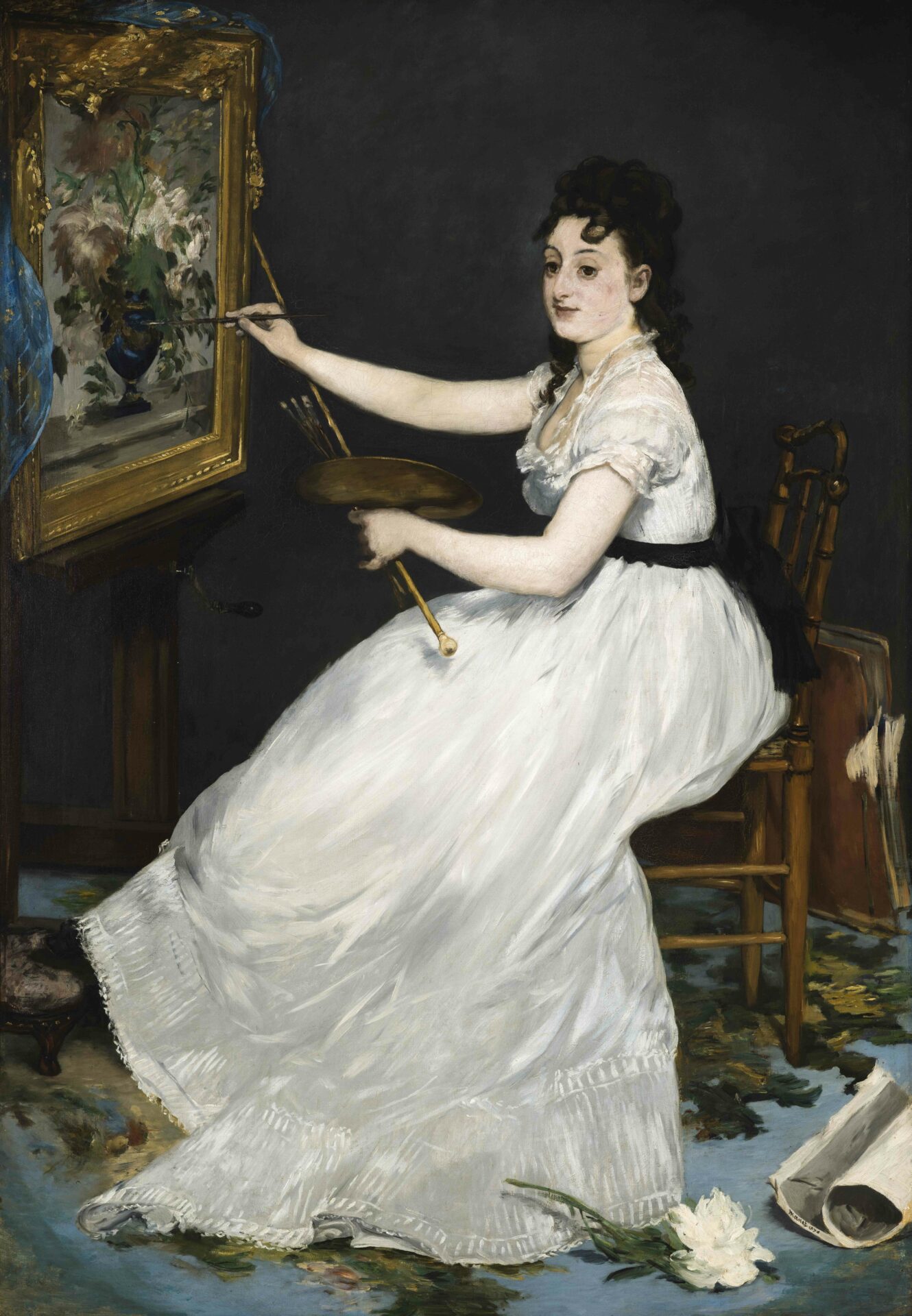 Édouard Manet
Eva Gonzalès
1870
Oil on canvas, 191.1 × 133.4 cm
Sir Hugh Lane Bequest, 1917, The National Gallery, London.  In partnership with Hugh Lane Gallery, Dublin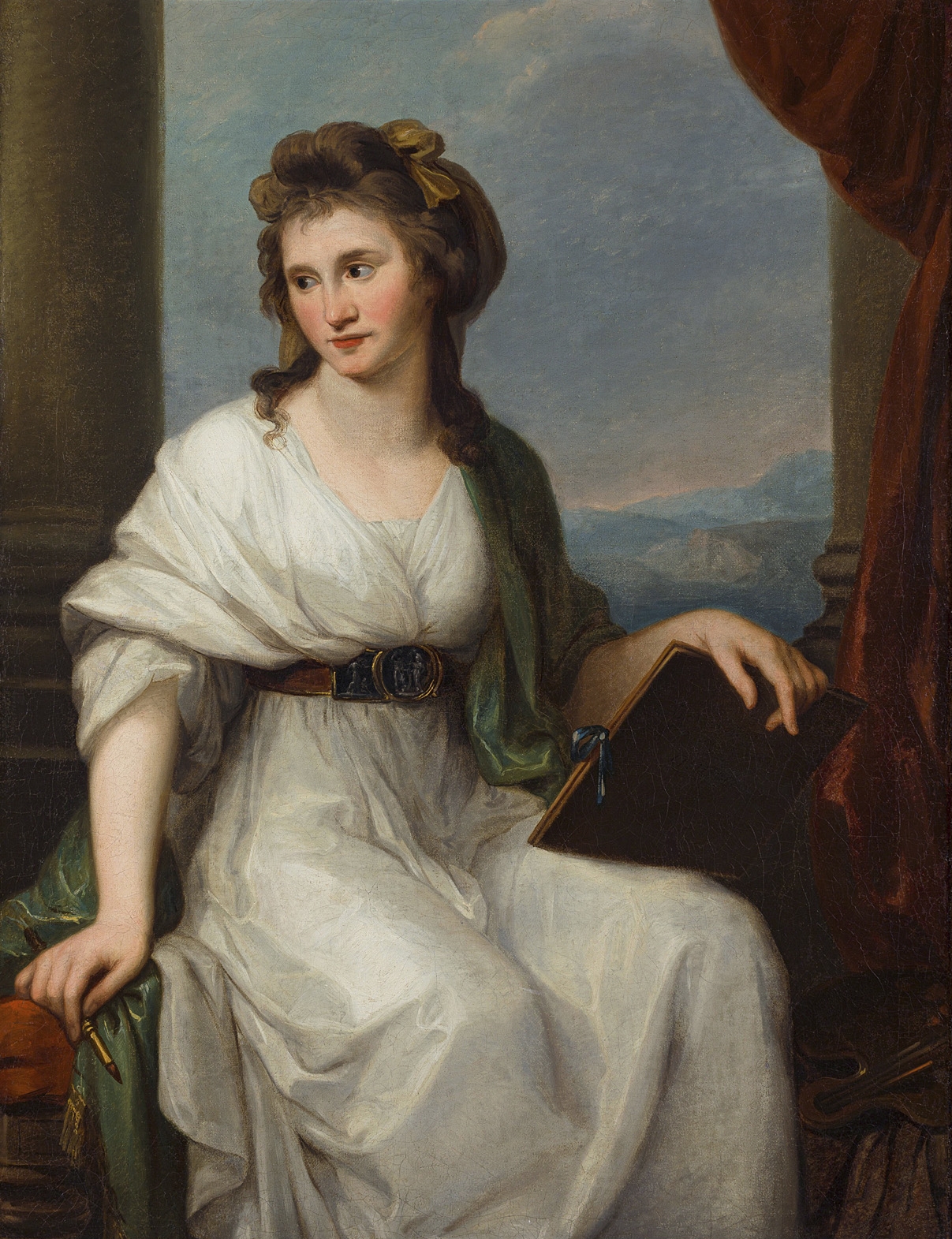 Angelica Kauffmann
Self Portrait
1787
Oil on canvas, 112 × 87 cm
Cobbe Collection, Hatchlands Park
© Cobbe Collection, photo credit Alexey Moskvin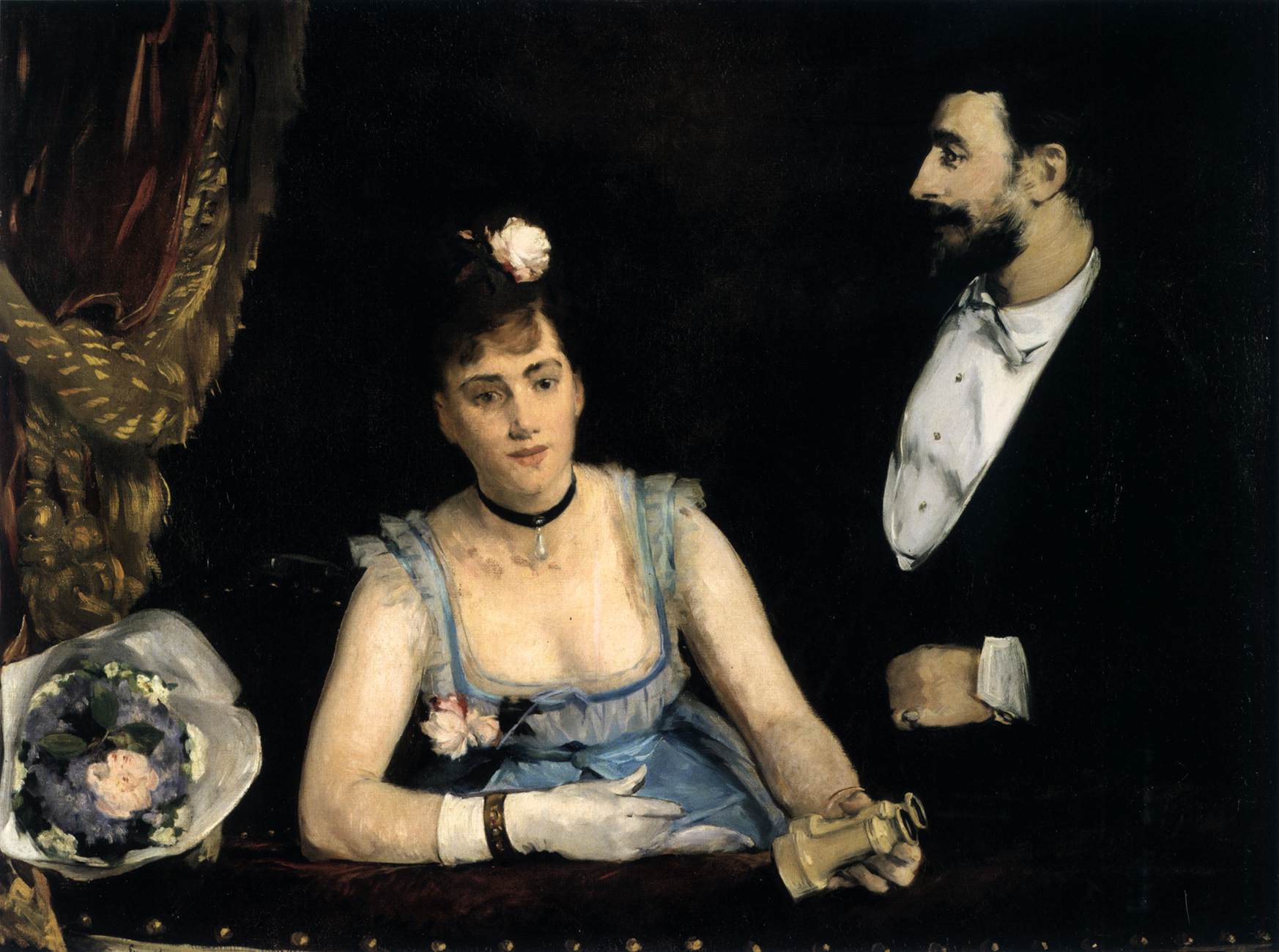 Eva Gonzalès
A Theatre Box at the Italiens
c.1874
Oil on canvas, 97.7 x 130 cm
Paris, Musée d'Orsay
Photo © RMN-Grand Palais (musée d'Orsay) / Hervé Lewandowski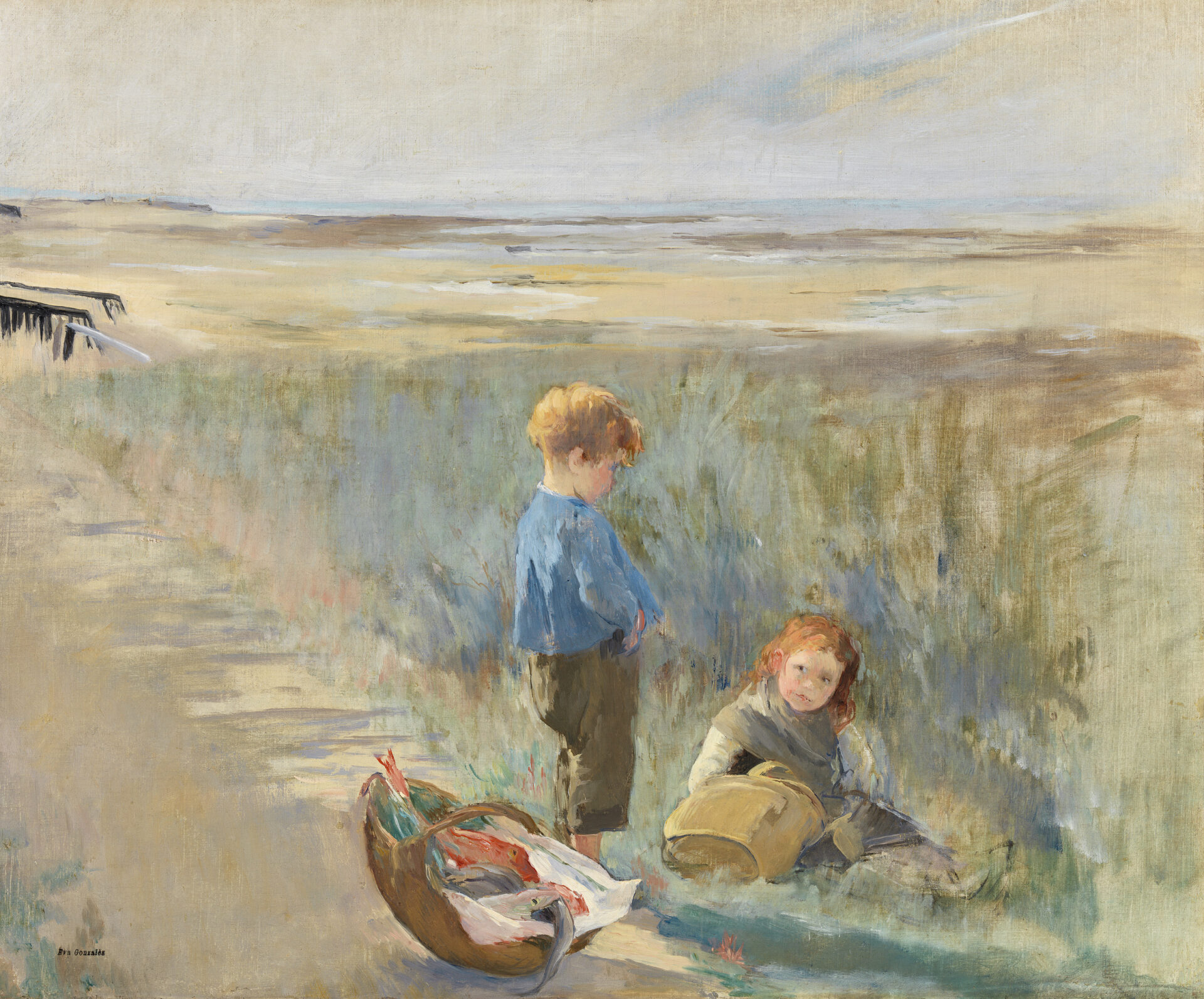 Eva Gonzalès
Children on the Sand Dunes, Grandcamp
1877-1878, Oil on canvas
46 x 56 cm, NGI.4050
National Gallery of Ireland Collection
Photo © National Gallery of Ireland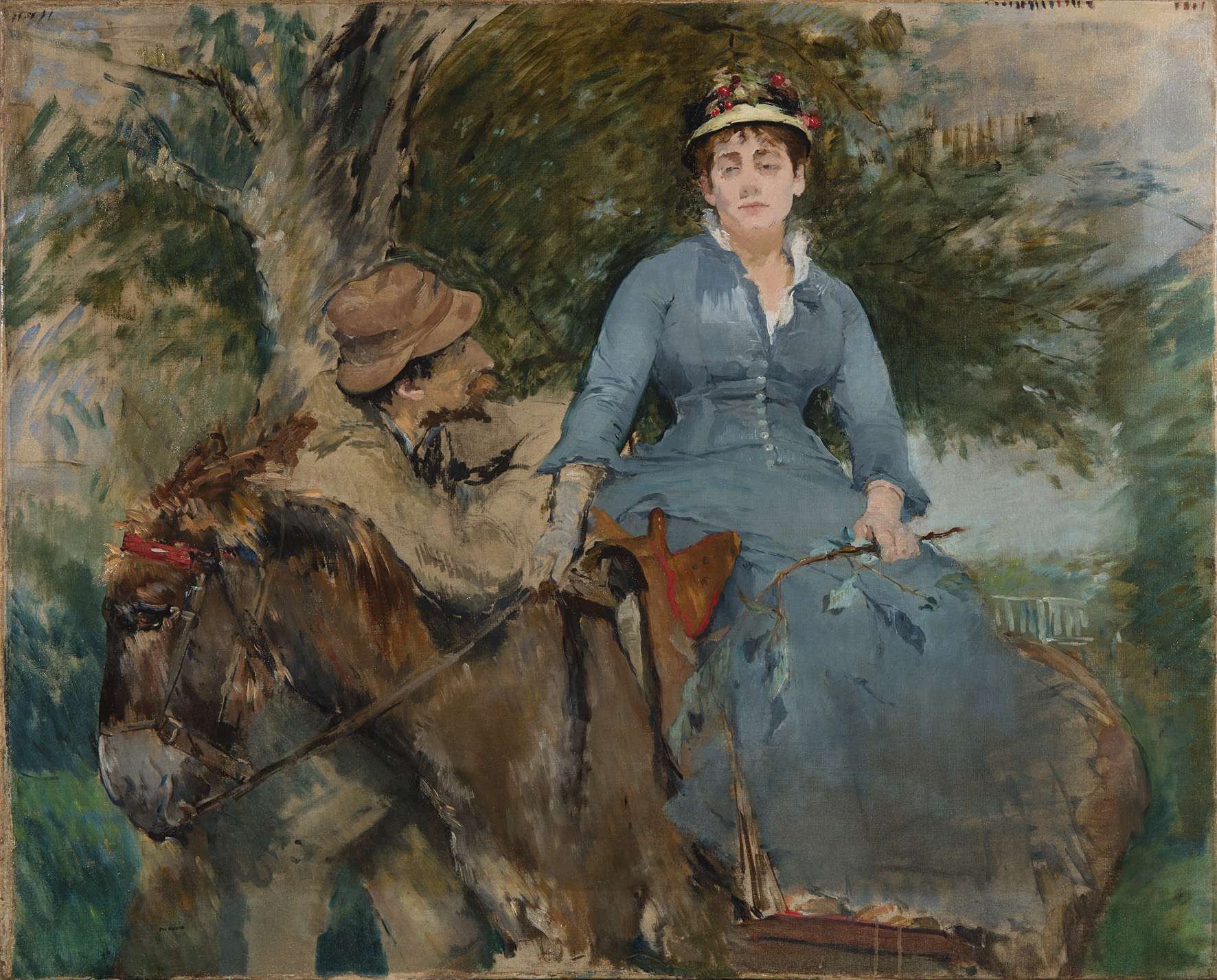 Eva Gonzalès
The Donkey Ride
c. 1880-82
Oil on canvas, 80 × 100 cm
© Bristol Culture: Bristol Museums & Art Gallery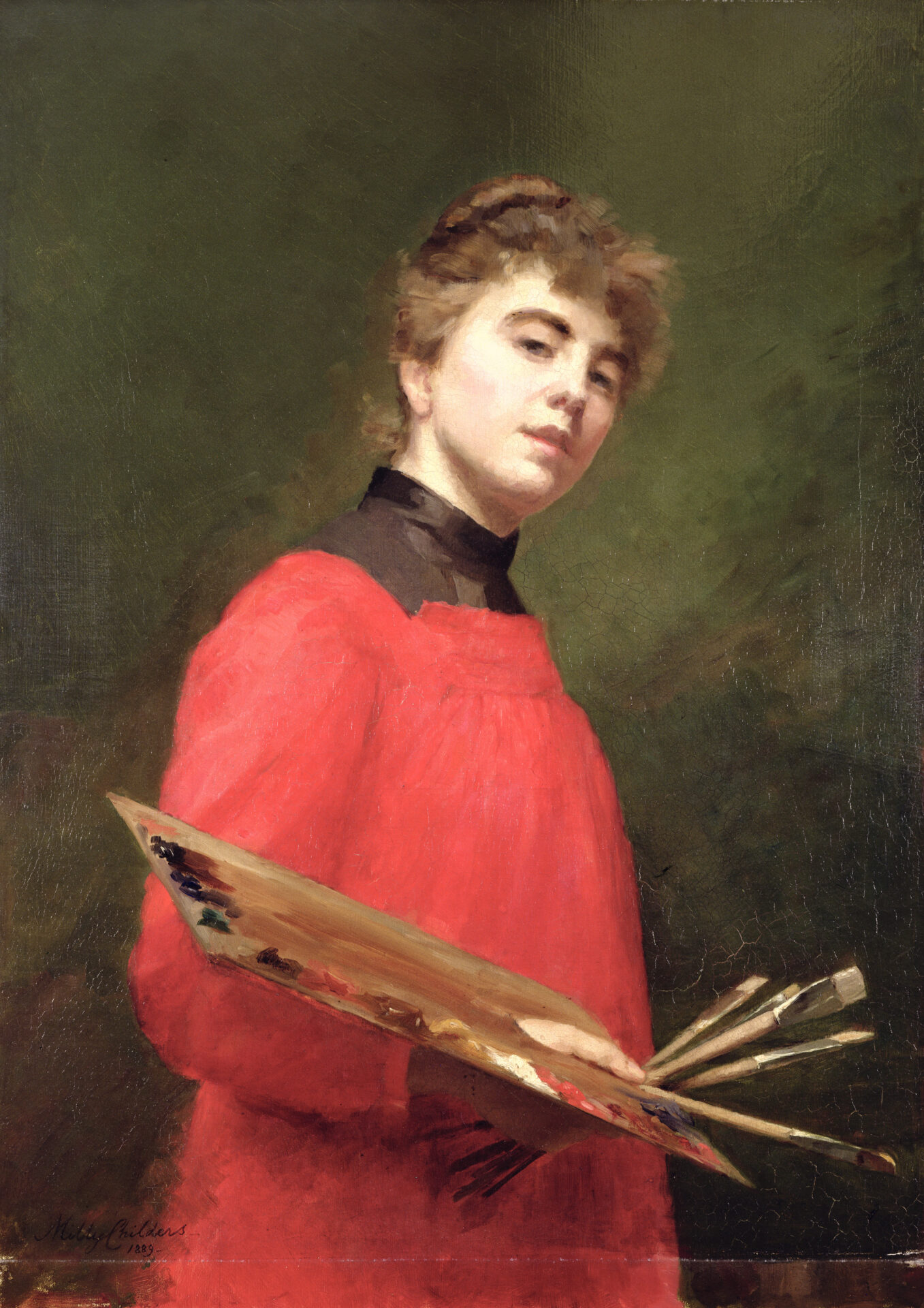 Milly Childers
Self Portrait
1889
Oil on canvas, 92 × 68 cm
Leeds Museums and Galleries
© Leeds Museums and Galleries, UK / Bridgeman Images
William Orpen
Homage to Manet
1909
Oil on canvas, 162.9 × 130 cm
Manchester City Art Galleries
© Manchester Art Gallery / Bridgeman Images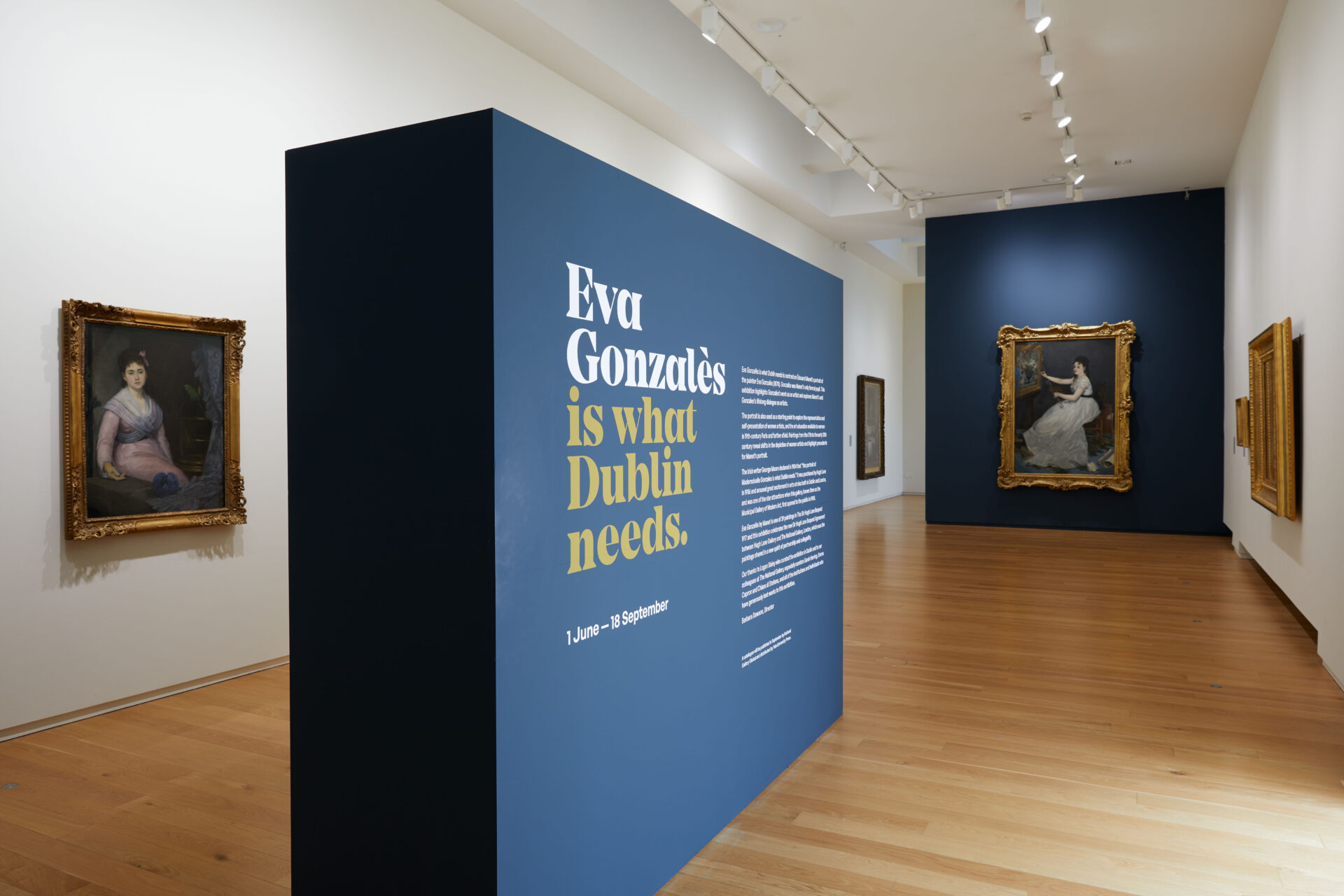 Eva Gonzalès is what Dublin needs, installation view, Hugh Lane Gallery, 2022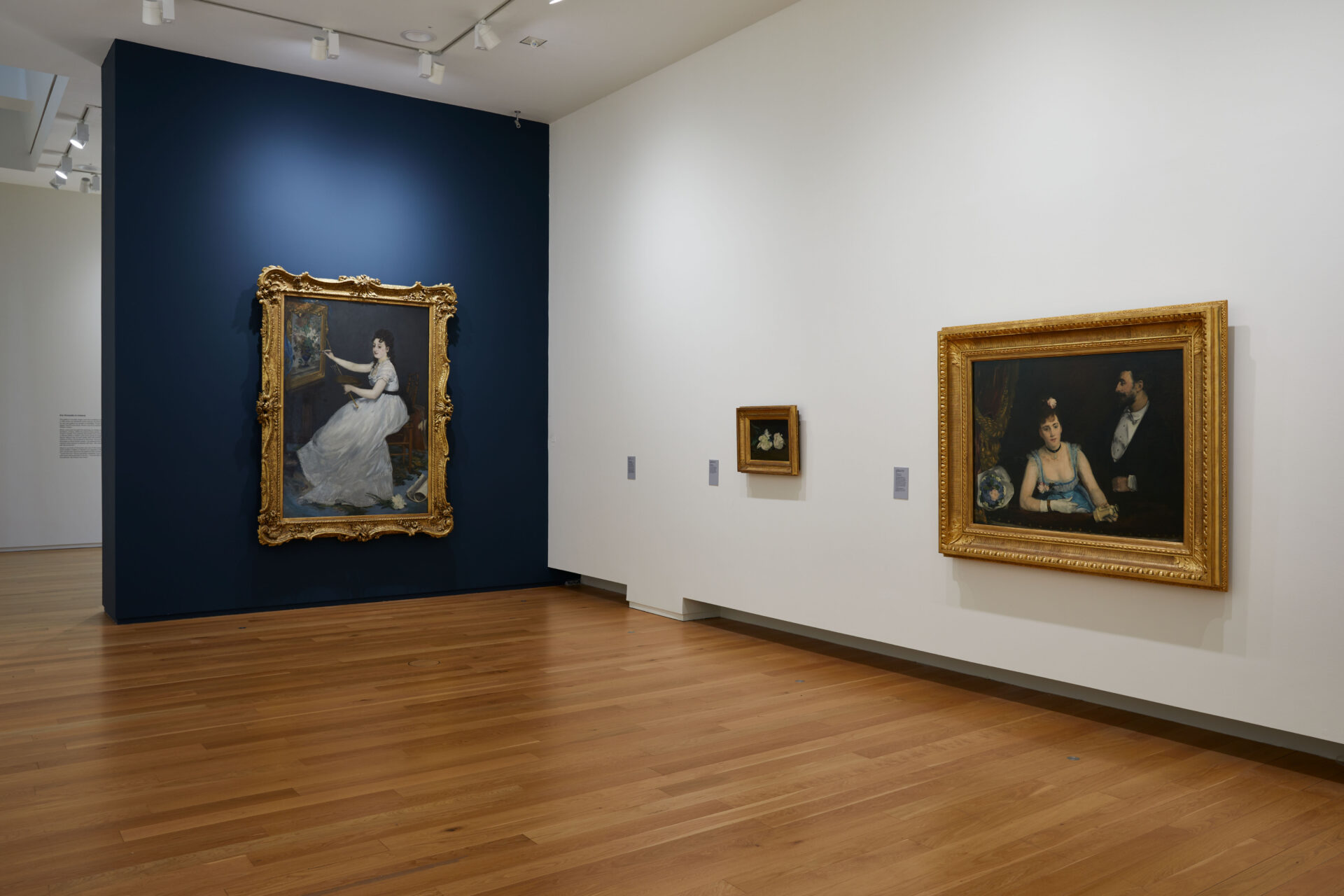 Eva Gonzalès is what Dublin needs, installation view, Hugh Lane Gallery, 2022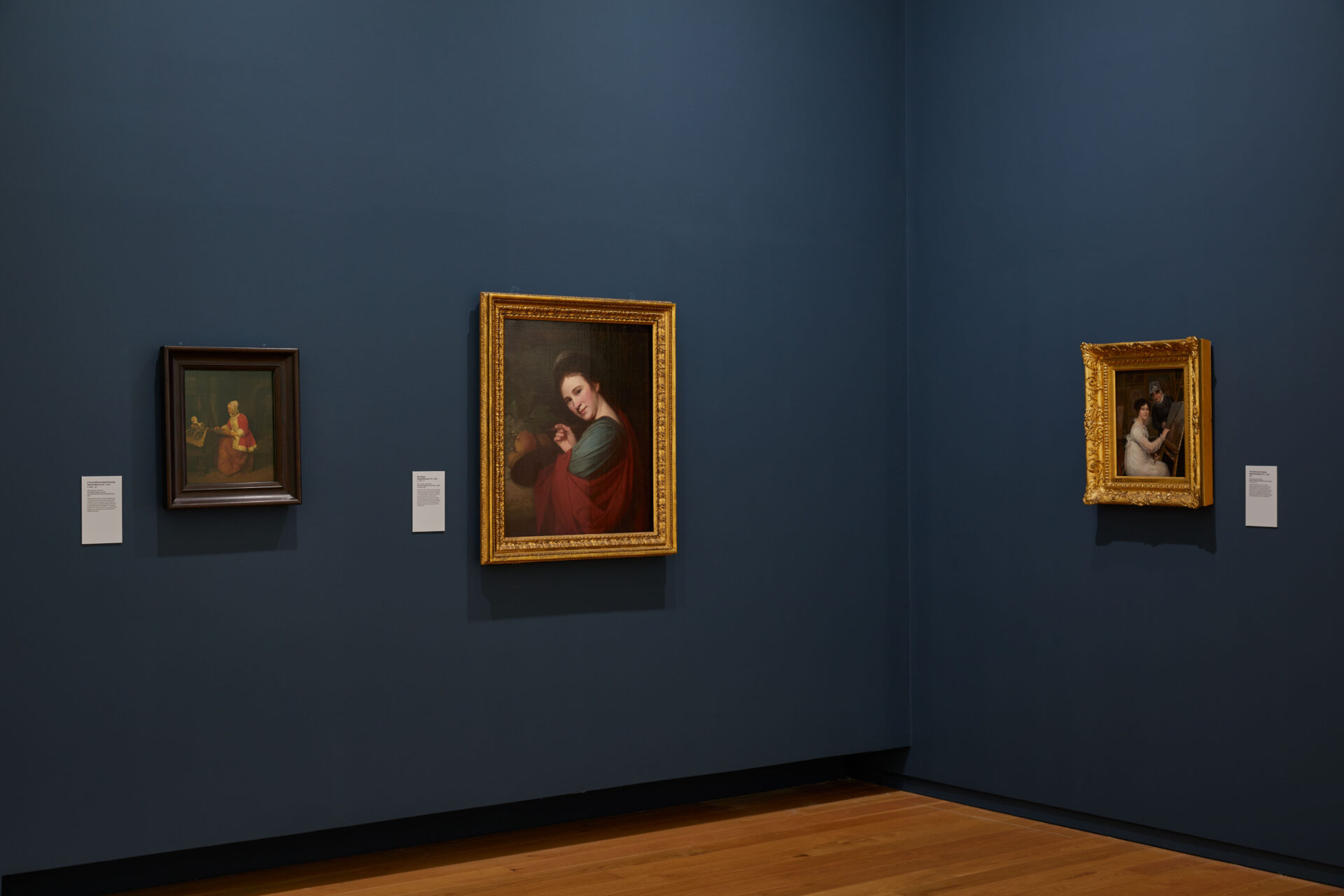 Eva Gonzalès is what Dublin needs, installation view, Hugh Lane Gallery, 2022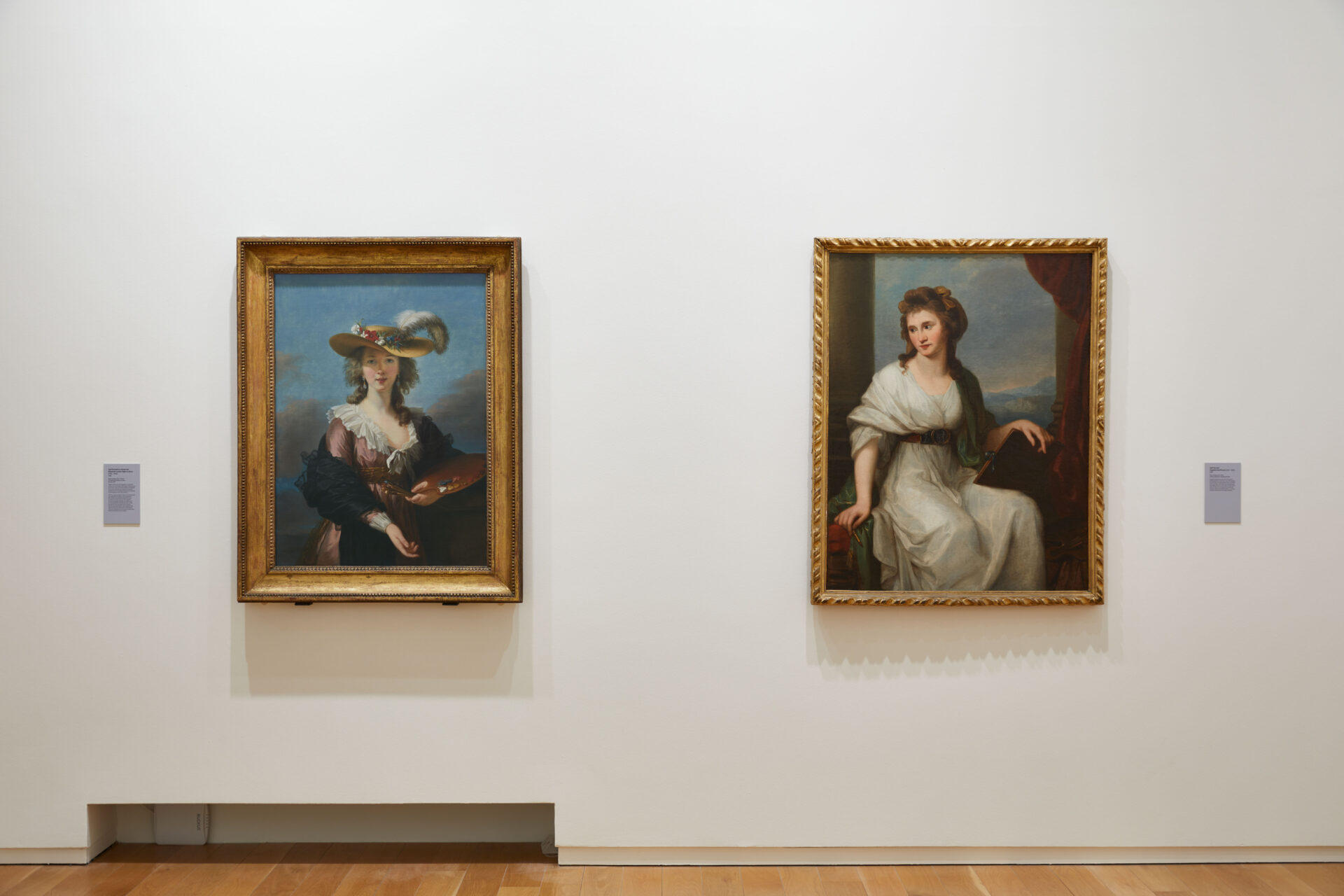 Eva Gonzalès is what Dublin needs, installation view, Hugh Lane Gallery, 2022