Booking available HERE from 10am Monday 30th October
Trio Táin
Vourneen Ryan – flute
Robin Panter – viola
Aisling Ennis – harp
Debussy: Clair de Lune
Arvo Pärt: Mozart-Adagio from the Piano Trio
Mélanie Bonis: Scènes de la Fôret for Flute, Horn and Piano arr Markus Schmitt
Miguel del Aguila: Submerged Aleksandra Vrebalov: Souls, Boats Traveling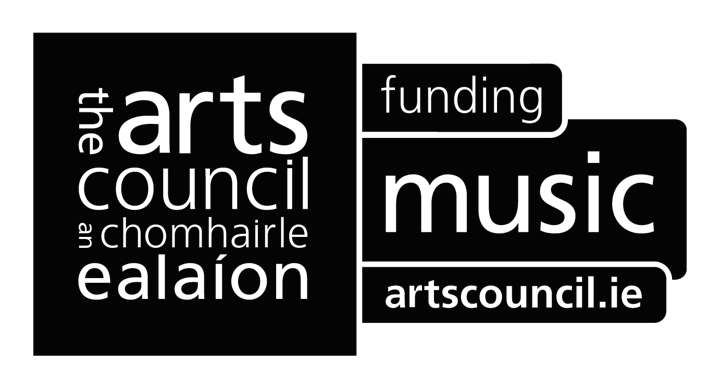 Spotlight Chamber Music Series 2023

The third, penultimate concert in the Spotlight Chamber Music Series 2023 will be given by Trio Táin, a flute, viola and harp trio comprising three sought-after, dynamic and engaging musicians. As part of their programme, they will present two of their own arrangements – one of Debussy's well-known and beloved Clair de Lune, as well as Arvo Pärt's Mozart-Adagio, which is an exceptional composition insofar as most of its material is in fact a musical quotation of the second movement of Mozart's Piano Sonata No. 2 in F major, KV 280 (189e), scored for piano trio instead. This second, middle movement of Mozart's sonata is in F minor, the only slow movement of his eighteen piano sonatas in a minor key. It is heard here in its entirety, without missing a note. The four short movements of Mélanie Bonis' Scènes de la Fôret will follow – Nocturne, À l'aube, Invocation and Pour Artémis – preceding Uruguayan composer Miguel del Aguila's 2013 composition Submerged, based on Alfonsina Storni's romantic, surrealist poem Yo en el fondo del mar (Me at the Bottom of the Sea). Trio Táin's eclectic programme will conclude with the evocative and atmospheric Souls, Boats Travelling, written in 2012 by renowned New-York based Serbian composer Aleksandra Vrebalov.

Sundays at Noon Concert Series

In November the series continues with the third in the Spotlight Chamber music concerts as Trio Táin, a harp, viola and flute trio feature serene, contemplative works from Debussy to Arvo Pärt.  Vocalist Lauren Kinsella joins the series the following week with a very different trio of her own including piano, saxophones and clarinet performing their arrangements of jazz classics.  Leading contemporary group Crash Ensemble again decorate the hall with sounds and images as they present new work with video projections in the sculpture hall on November 19th, then the Evlana Ensemble return on the 26th to show their pertinent  'First People's Project'; performing works from Aboriginal and Torres Strait Islander composers.

Spotlight Chamber Music group complete their 2023 series in the gallery with a piano quartet featuring renowned pianist Fiachra Garvey with Brahms: Piano Quartet No. 1 alongside Rhona Clarke's recent, Undercurrent for Piano Quartet on December 3rd, and on December 10th the Glasshouse Ensemble have their first performance at Sundays at Noon. For this they have created a special concert to link in with the Andy Warhol Three Times Out exhibition in the Hugh Lane Gallery featuring acclaimed singers Ellie O'Neill and Adrian Crowley doing seminal works from the Velvet Underground and their contemporaries, accompanied by Glasshouse ensemble on percussion, strings and electronics.

The series finishes up with heart-warming seasonal music from chamber choir New Dublin Voices on December 17th. 

This will be the final concert of 2023.

Admission to all Sunday at Noon concerts is free but ticketed.

Booking is available Monday before each concert from 10am. Please see the Hugh Lane Gallery's website www.hughlane.ie for listings, or subscribe to the mailing list for news and availability.  All concerts are broadcast on the gallery's YouTube channel in a 'Concert Catch-up' at noon the following week, subject to agreement from the artists.