The Metronome Bursts of Automatic Fire… is a new storyboard installation by Belgian artist Sven Augustijnen for The Hugh Lane's Artist as Witness 2016 exhibition programme.
During the Cold War the FAL rifle was the most distributed weapon in non communist countries, and therefore named the "right arm of the free world". However the rifle appeared on both sides of the ideological spectrum and was depicted in the various conflicts around the world as reported by the famous Paris Match and LIFE magazines.
The Metronome Bursts of Automatic Fire… by Belgian artist Sven Augustijnen is an allusion to the light automatic rifle – the F.A.L manufactured by Fabrique Nationale de Herstal, in Belgium. The installation consists of a display of TIME and LIFE magazines and RTÉ archival material that evokes how both weapons and journalism have been entangled in the fabric of our histories.
In Sven Augustijnen's work the traditional codes of documentary practice seem to be both expanded and undermined. Debate and dialogue, as vehicles for embodied social memory and symbolic experience, play a key role in his practice. Fictions, rumours, personal comments and vague remarks are all inseparable from the forms of living memory.
Sven Augustijnen, Spectres, 2011
Augustijnen's internationally acclaimed film Spectres interrogates the legacy of Belgium's colonisation of the Congo and will be screened at the IFI as part of the exhibition. An examination of the biopolitical body, this feature-length film by Sven Augustijnen exposes the fine line separating legitimation and historiography and the traumatic question of responsibility and debt. Spectres won the Public Libraries Prize and GNCR Prize.
Fifty years after his assassination, Patrice Lumumba, Prime Minister of the newly independent Congo, is back to haunt Belgium. Through commemorations, encounters and a return visit, a top-ranking Belgian civil servant who was in Elisabethville on that tragic day of 17 January 1961 attempts to exorcise the ghosts of the past. To the sound of St John's Passion by J.S. Bach, Spectres plunges us into one of the blackest days of the Belgian Congo's colonisation. A special screening of Spectres take place at the IFI on Tuesday 6 September in conjunction with the exhibition. BOOK HERE
Sven Augustijnen lives and works in Brussels. Exhibitions and screenings include Tate Modern, Witte de With, Kunsthalle Basel, MuHKA, Bozar, Contemporary Art Museum St. Louis, Museo Reina Sofia, and Documenta Magazines/Documenta 12. He has held solo shows at Wiels Brussels, De Appel Amsterdam, Kunsthalle Bern and Kunsthalle St Gallen.
For further information please contact:
Michael Dempsey, Head of Exhibitions, [email protected],
Logan Sisley, Exhibitions Curator, [email protected],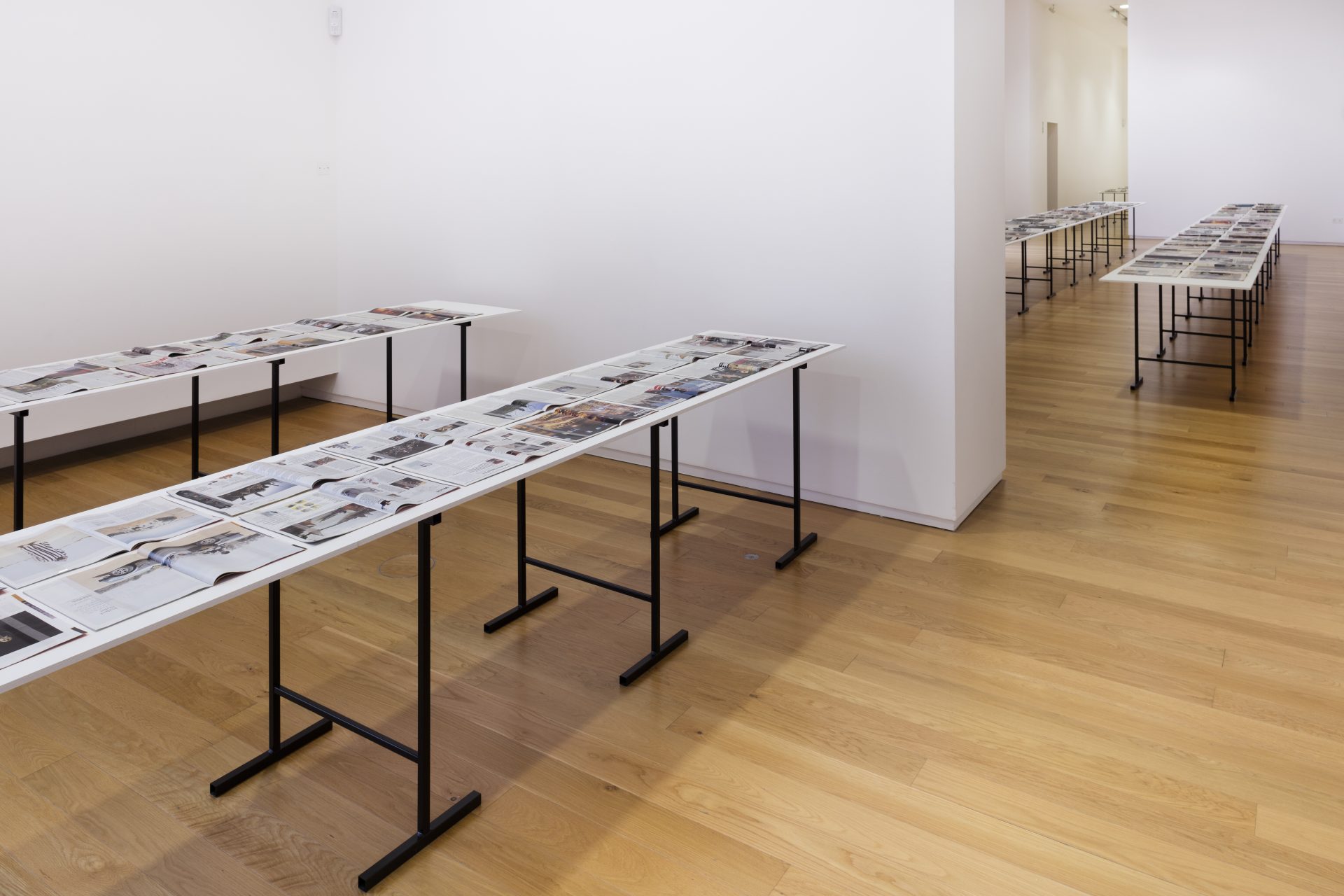 Sven Augustijnen: The Metronome Bursts of Automatic Fire Seep Through the Dawn Mist Like Muffled Drums and We Know It for What It Is installation views. Images by Eugene Langan, © the artist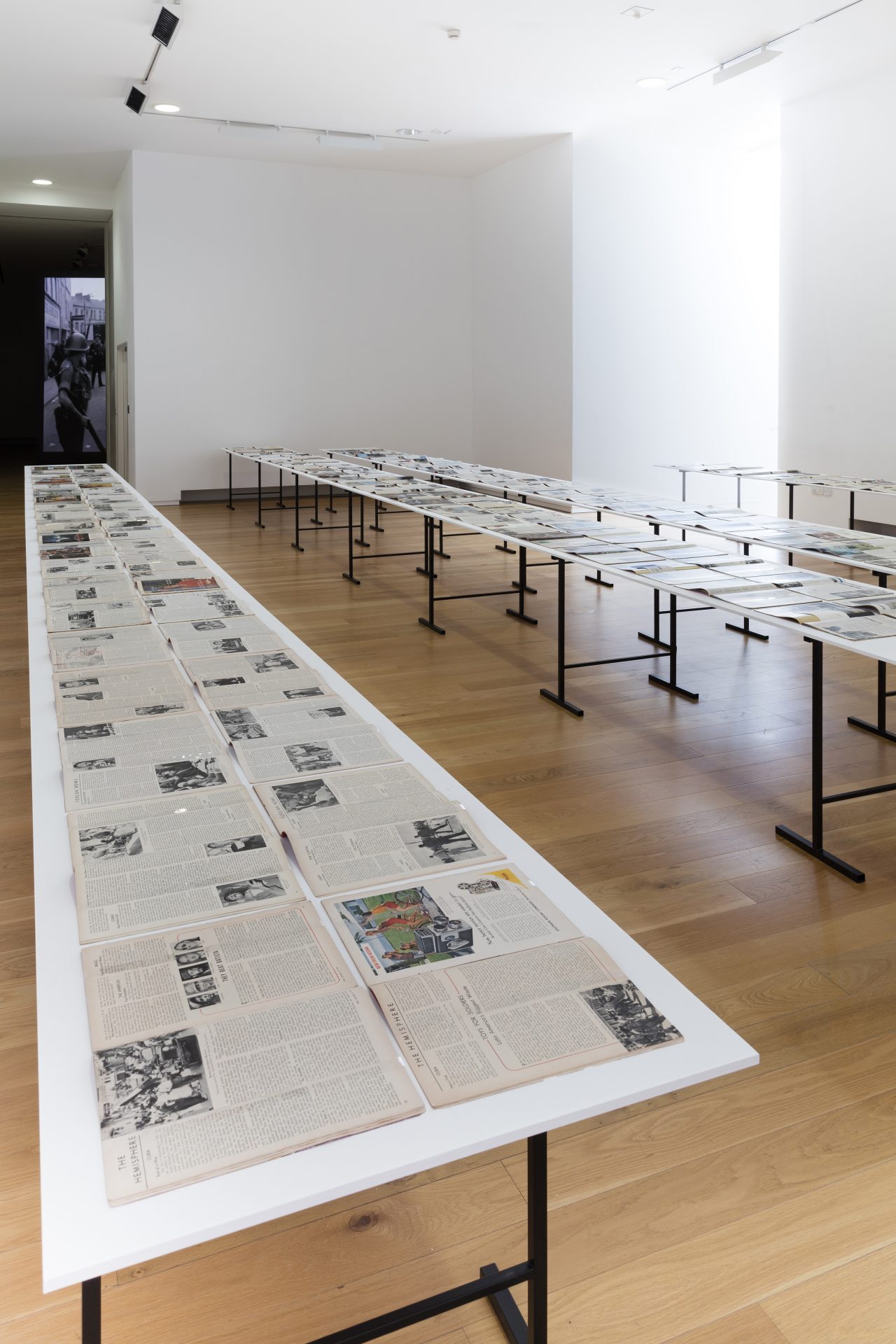 Sven Augustijnen: The Metronome Bursts of Automatic Fire Seep Through the Dawn Mist Like Muffled Drums and We Know It for What It Is installation views. Images by Eugene Langan, © the artist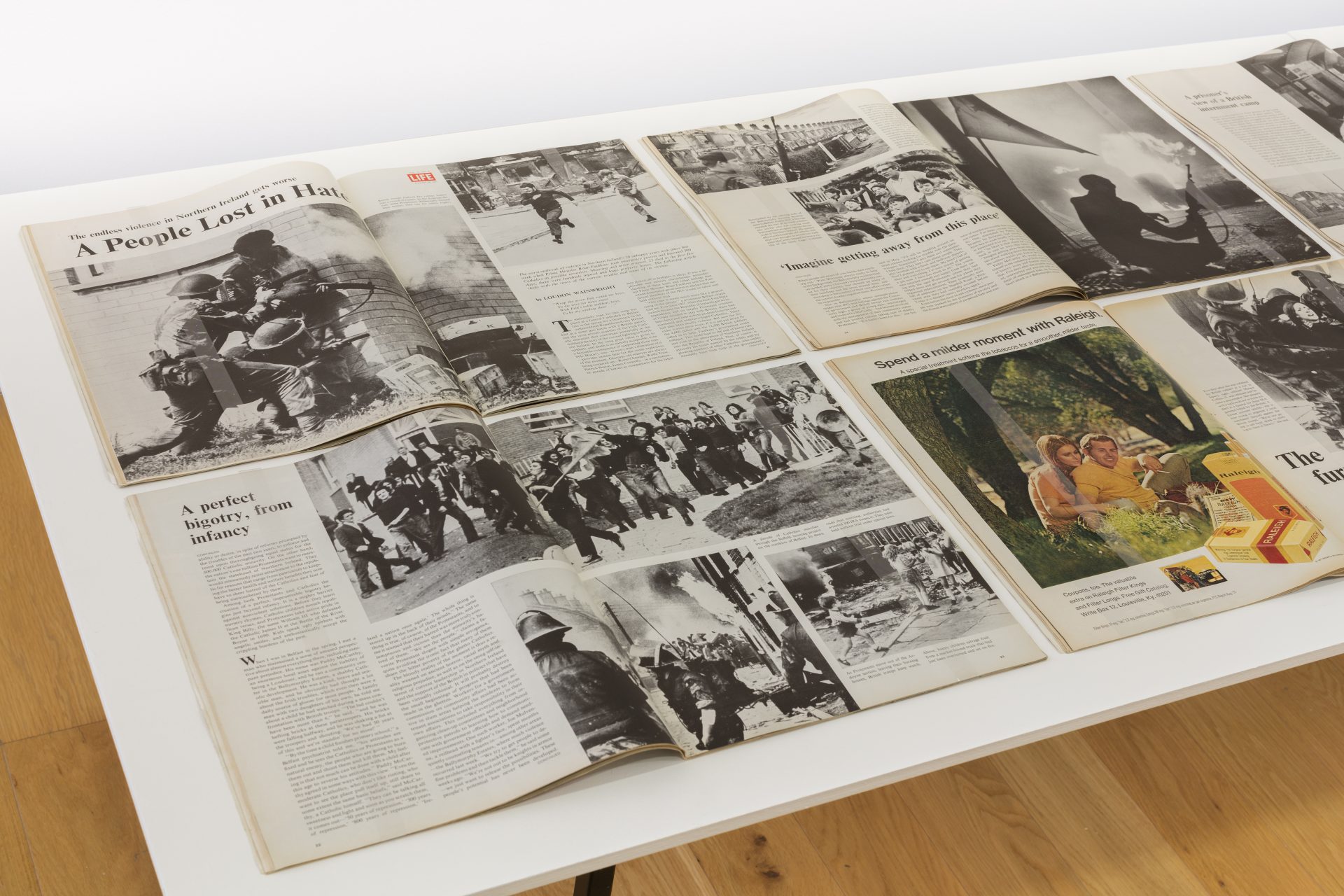 Sven Augustijnen: The Metronome Bursts of Automatic Fire Seep Through the Dawn Mist Like Muffled Drums and We Know It for What It Is installation views. Images by Eugene Langan, © the artist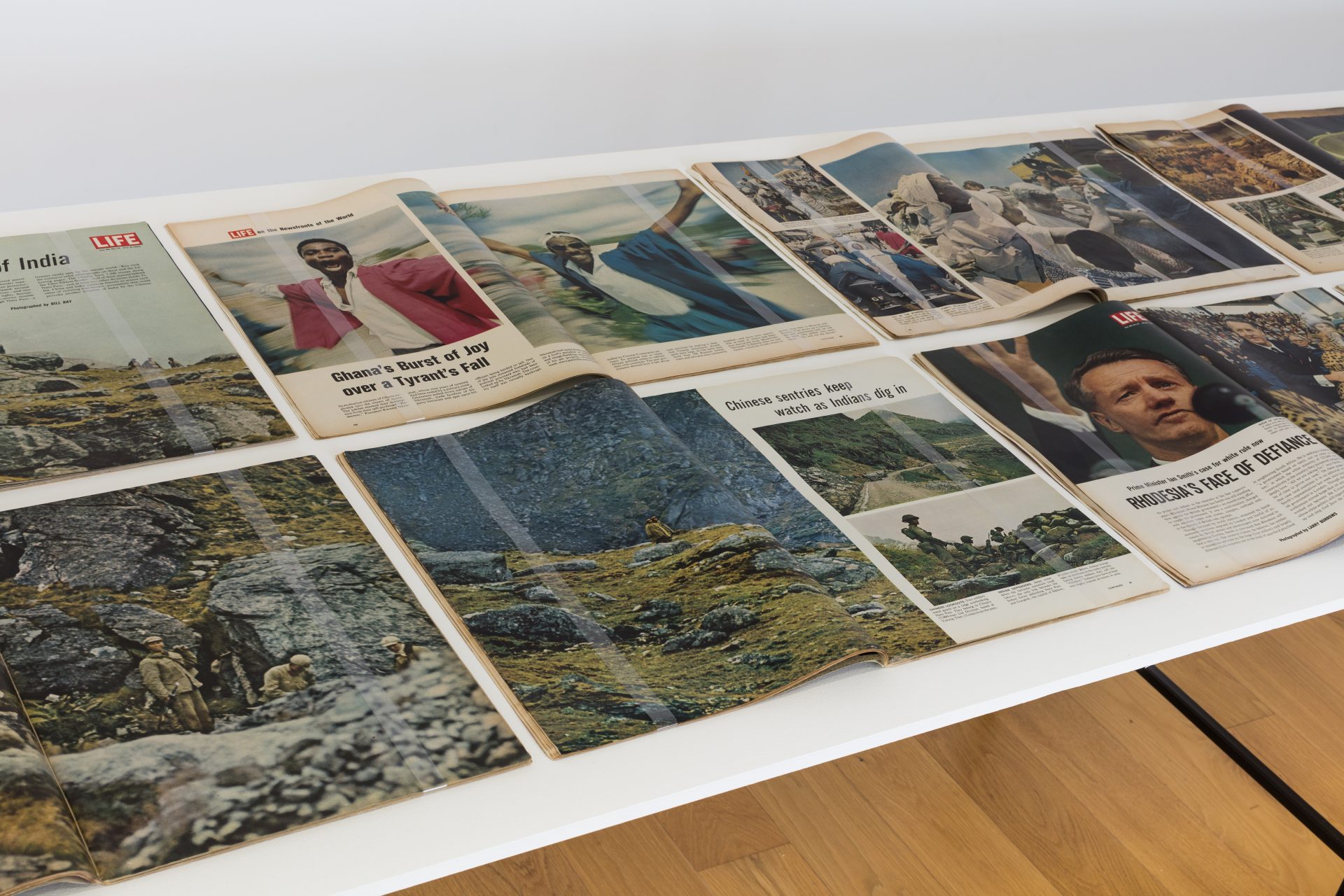 Sven Augustijnen: The Metronome Bursts of Automatic Fire Seep Through the Dawn Mist Like Muffled Drums and We Know It for What It Is installation views. Images by Eugene Langan, © the artist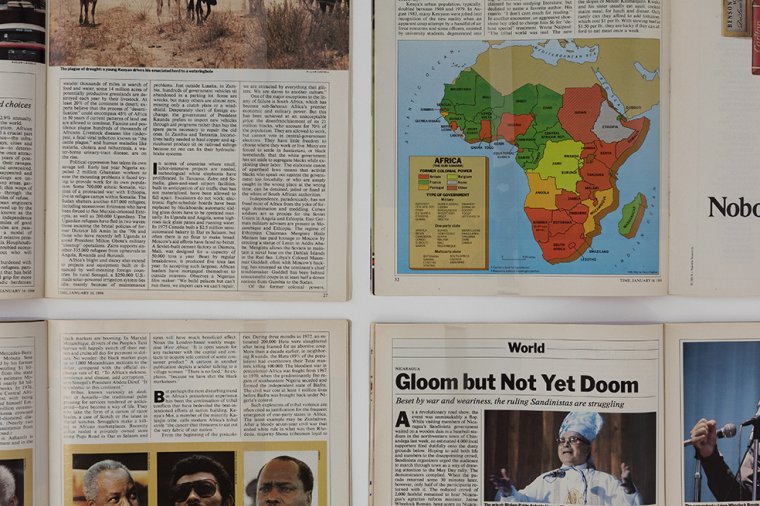 Sven Augustijnen: The Metronome Bursts of Automatic Fire Seep Through the Dawn Mist Like Muffled Drums and We Know It for What It Is installation views. Images by Eugene Langan, © the artist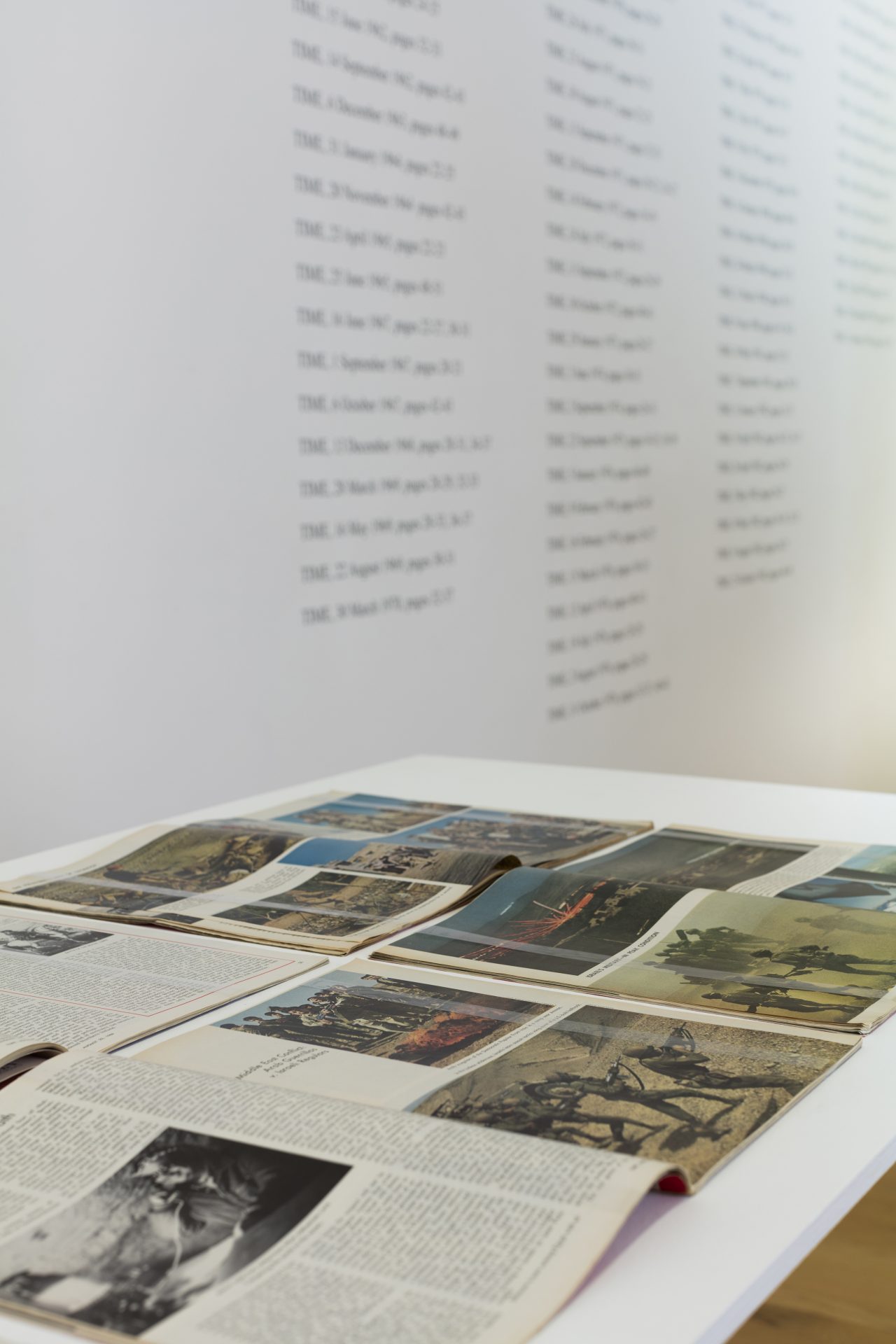 Sven Augustijnen: The Metronome Bursts of Automatic Fire Seep Through the Dawn Mist Like Muffled Drums and We Know It for What It Is installation views. Images by Eugene Langan, © the artist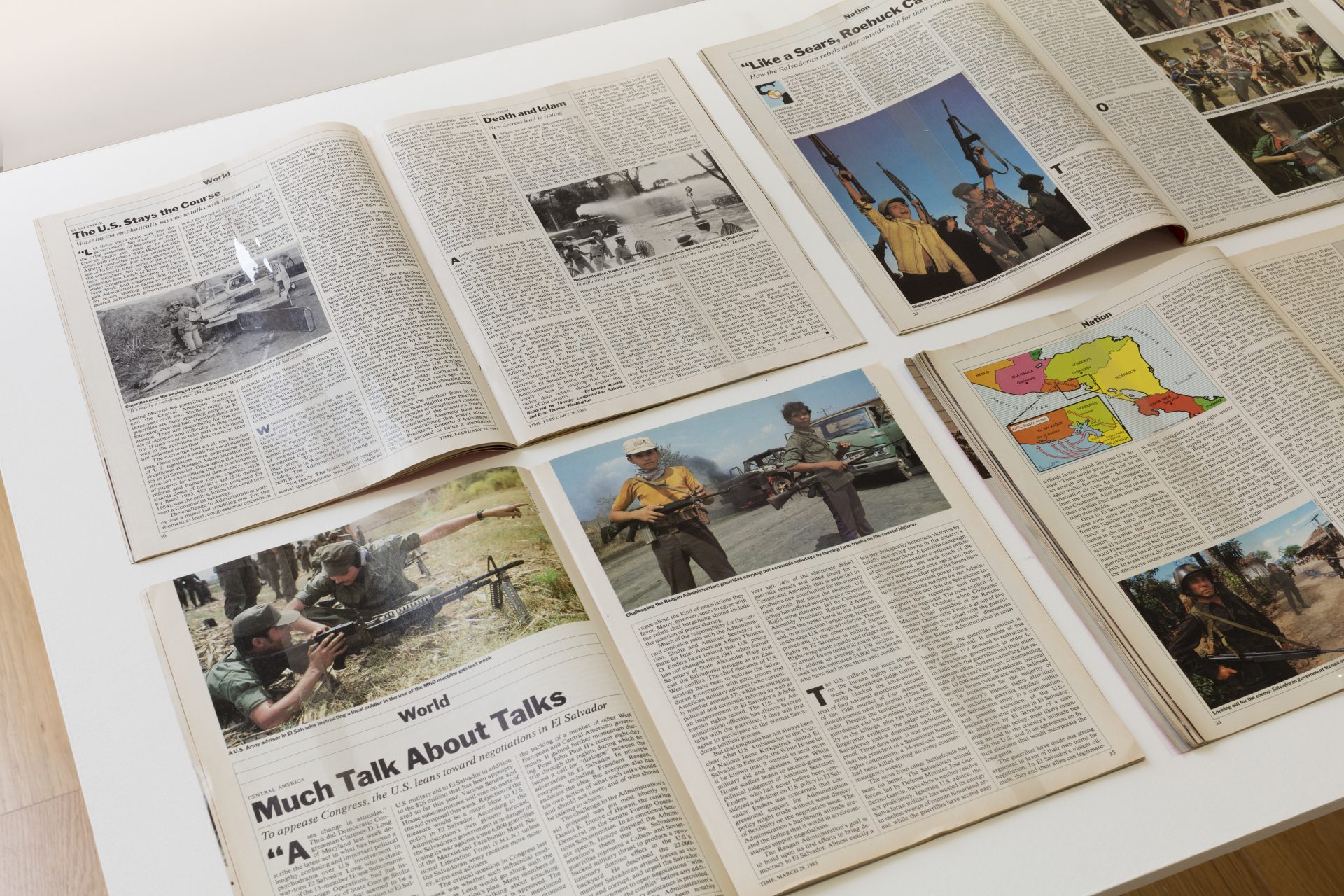 Sven Augustijnen: The Metronome Bursts of Automatic Fire Seep Through the Dawn Mist Like Muffled Drums and We Know It for What It Is installation views. Images by Eugene Langan, © the artist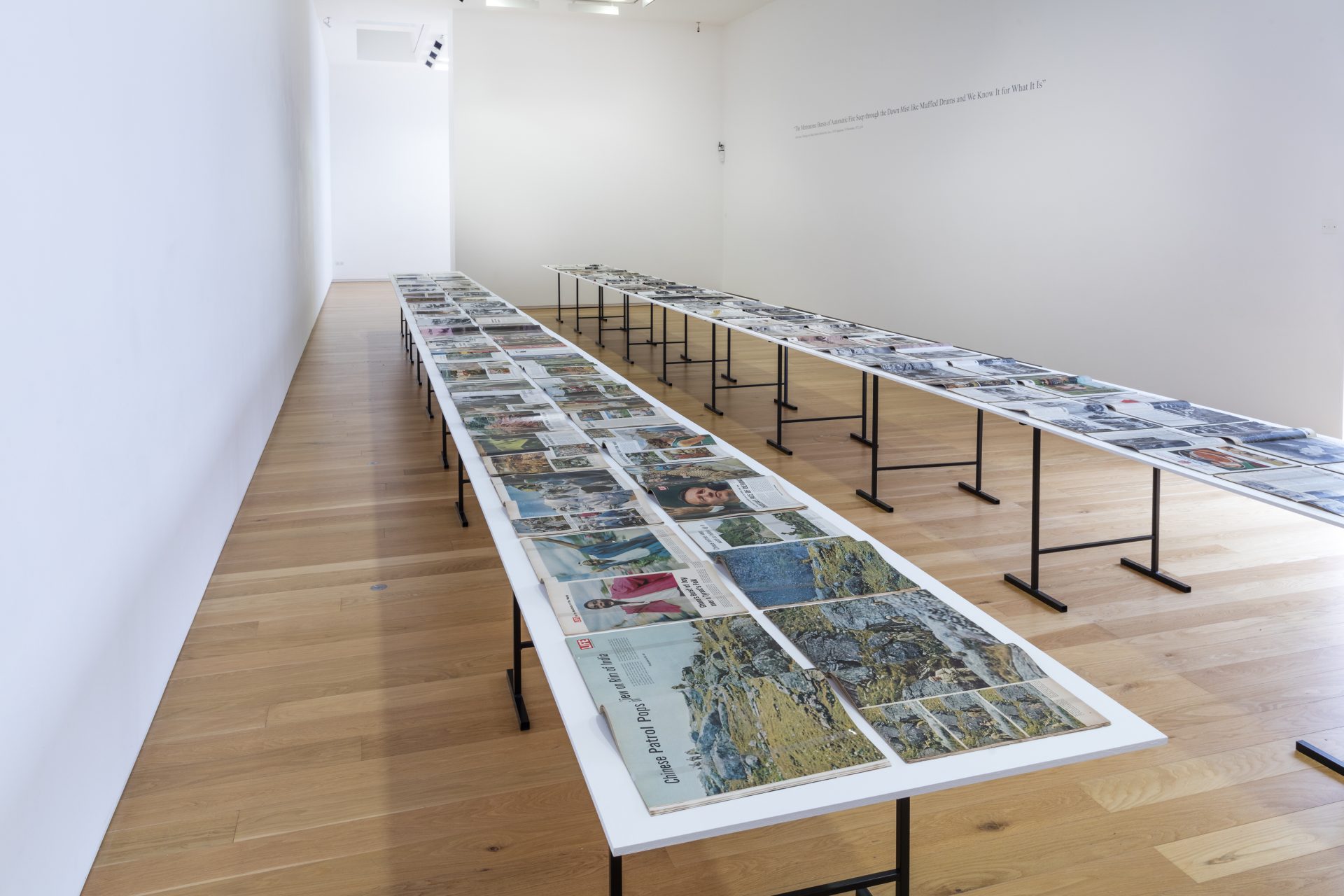 Sven Augustijnen: The Metronome Bursts of Automatic Fire Seep Through the Dawn Mist Like Muffled Drums and We Know It for What It Is installation views. Images by Eugene Langan, © the artist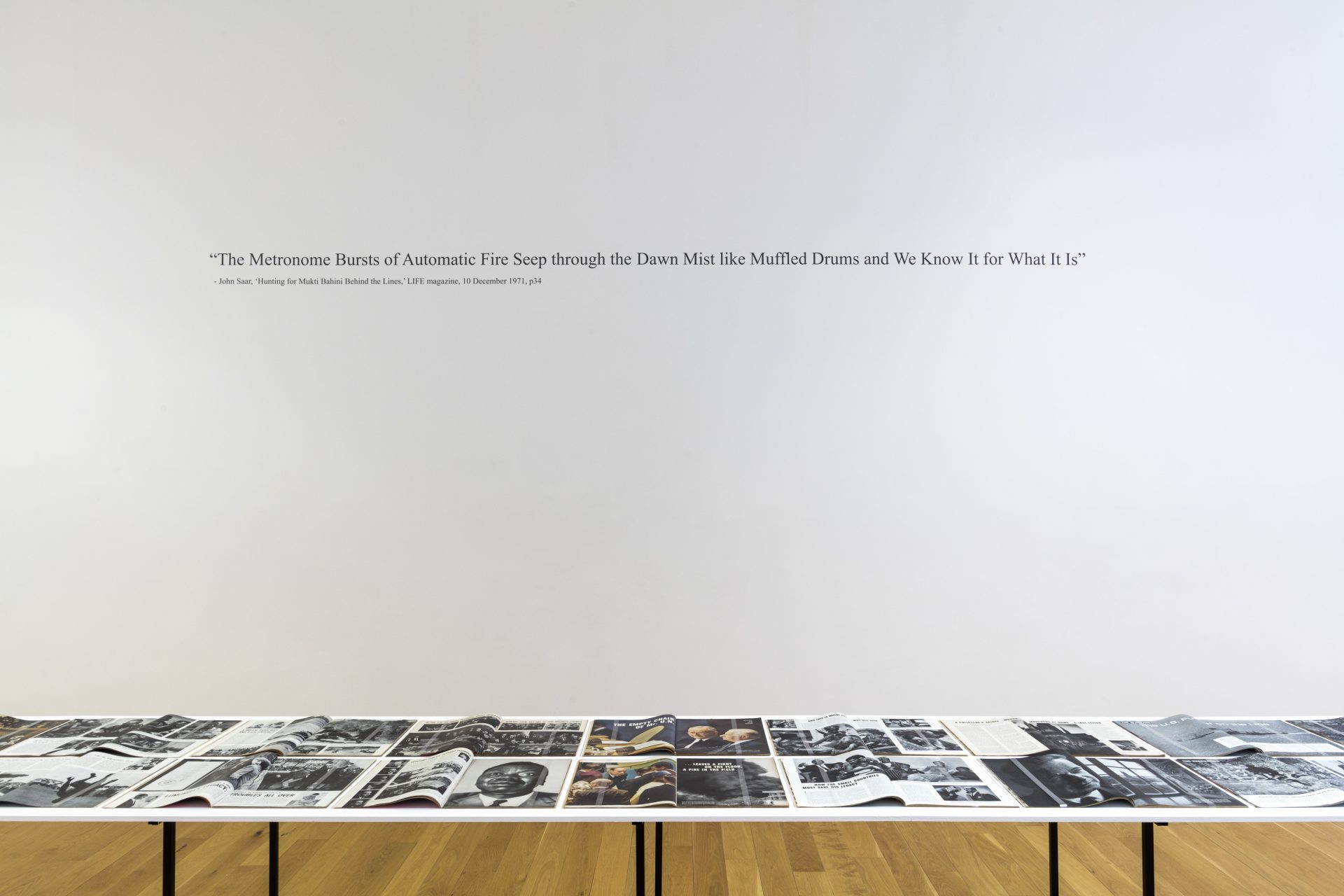 Sven Augustijnen: The Metronome Bursts of Automatic Fire Seep Through the Dawn Mist Like Muffled Drums and We Know It for What It Is installation views. Images by Eugene Langan, © the artist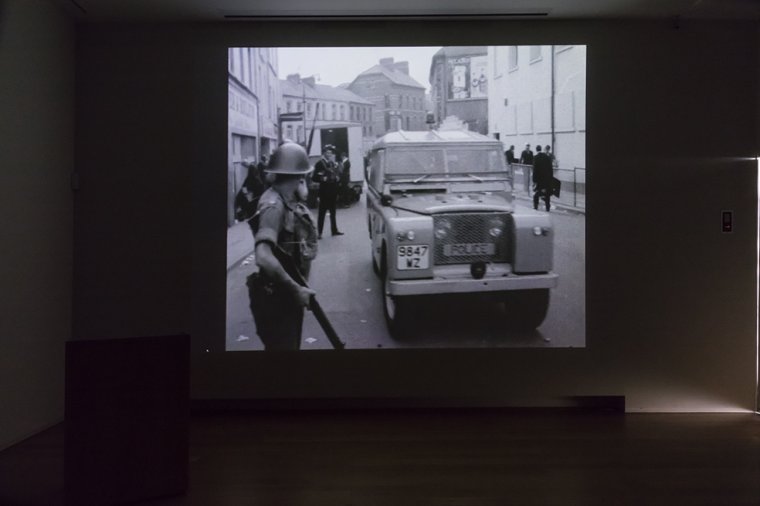 Sven Augustijnen: The Metronome Bursts of Automatic Fire Seep Through the Dawn Mist Like Muffled Drums and We Know It for What It Is installation views. Images by Eugene Langan, © the artist